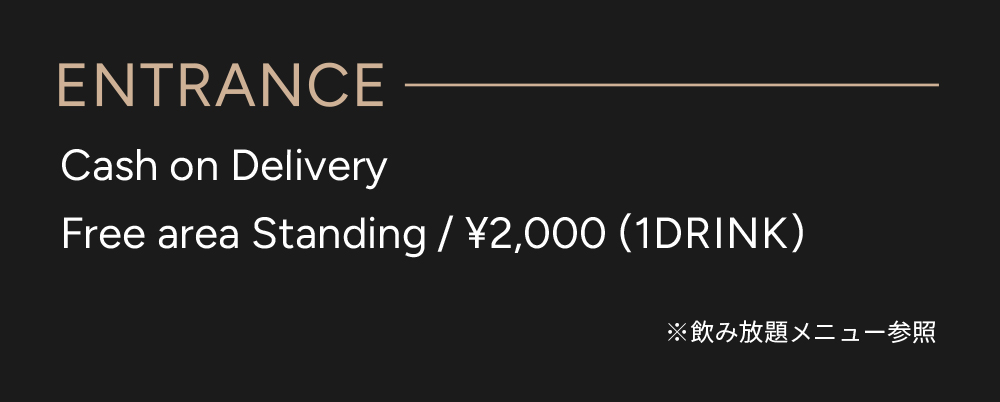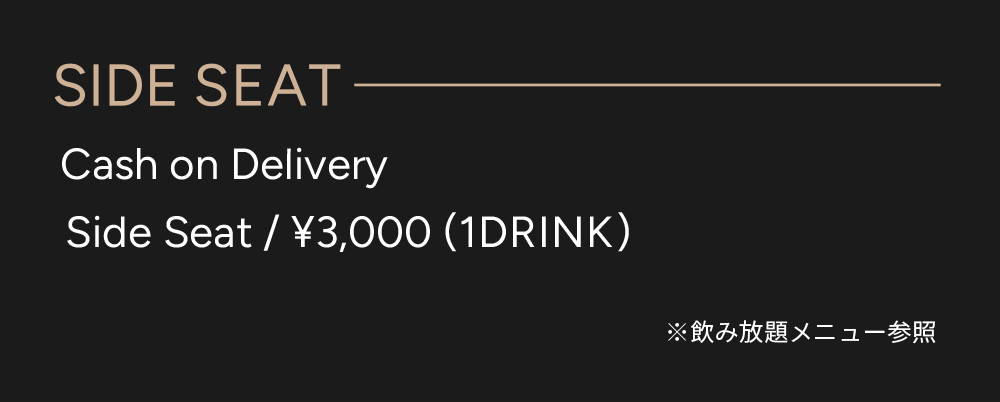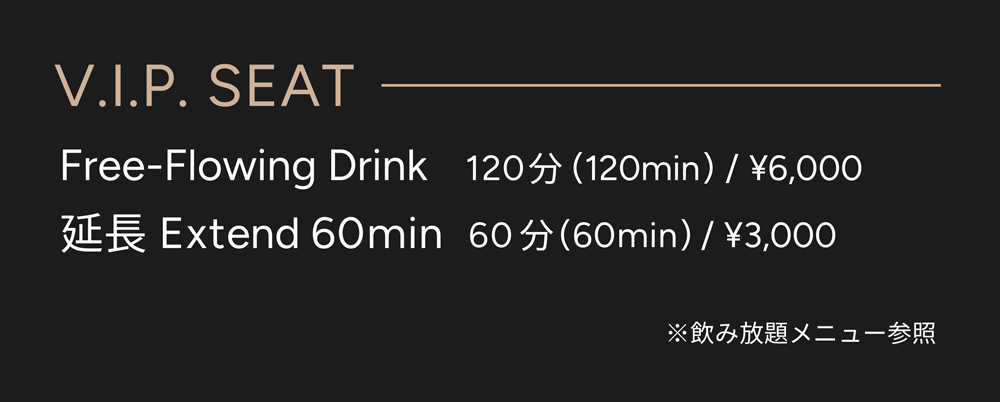 ※別料金・Extra Fee
パフォーマーへのドリンク (Talent's Drink) / ¥1,500
チップ (Tips) / minimum ¥2,000~
TAX / 10%
サービス料 (Service Charge) / 10%
現金またはクレットカード
Cash or Credit Card
VISA / Master Card / JCB / AMERICAN EXPRESS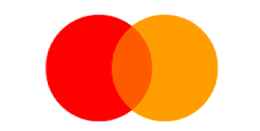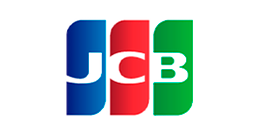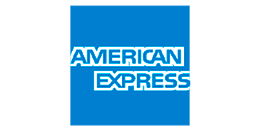 テーブルチェックにご協力ください。
please cooperate with the payment at the table.

※基本はテーブルチェック、前払い可
※Need pay first before enter
女の子が嫌がる行為
You can't Dislike our shop ladies.
泥酔、大声、罵声による他のお客様へ不快な思いをさせる方
You can't talk loud ,cannot be drank and disturb another people.
ビデオ、カメラ、携帯電話の撮影行為
You can't use the phone take the picture and record with the video.
暴力行為
Acts of violence.
万が一これらを守って頂けない場合、即刻退店して頂きます。
If you can't follow us rules ,will be get out.
ルールを守って楽しい時間をお過ごし下さい。
Please Enjoy have a nice day to you.